PUBLISHED 10/2022
EVENT

- GOODNESS&CO BECOMES CEAM AMBASSADOR IN AURA

On Tuesday October 4th took place the 1st meeting of the Entreprises à Mission AURA community organized by the Communauté des Entreprises à Mission.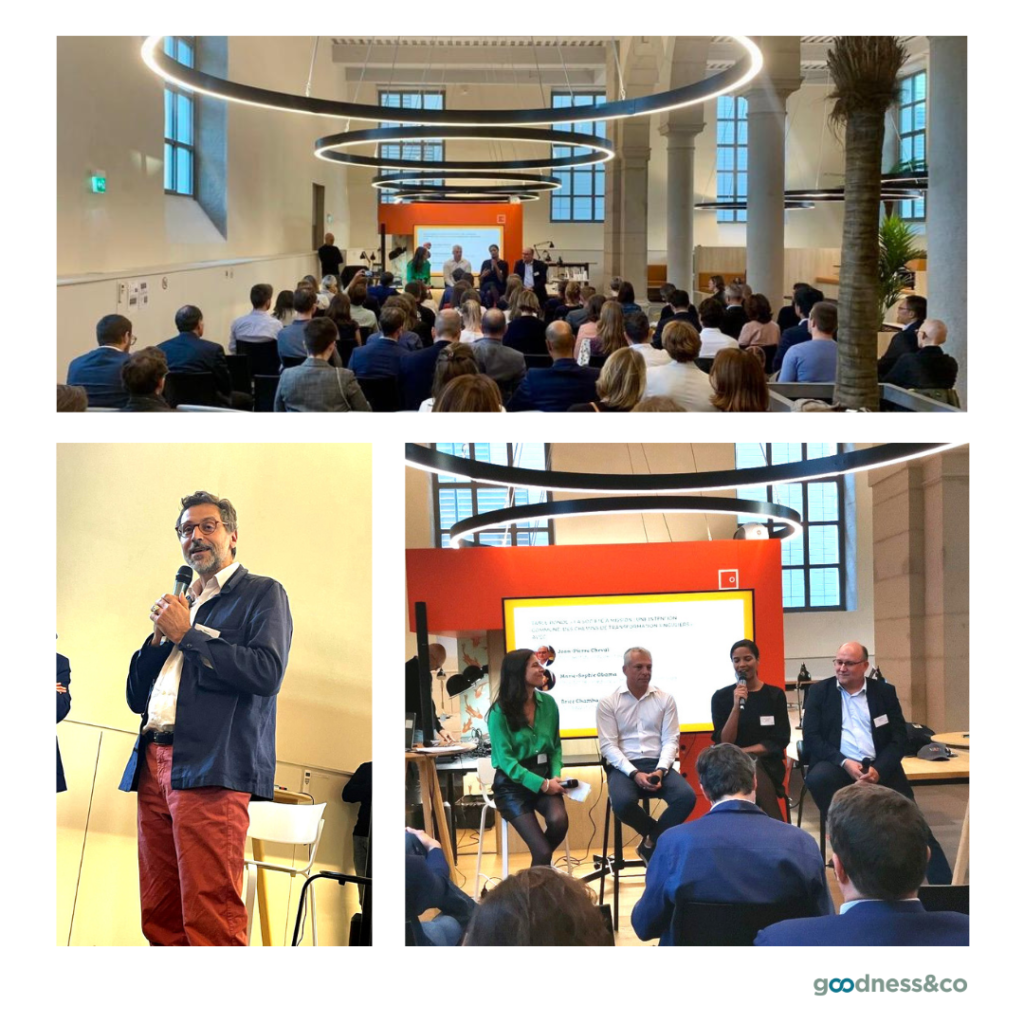 Isabelle Grosmaitre co-hosted the event with Régis Chomel de Varagnes. Thank you to Marie-Sophie Obama, Jean-Pierre Cheval and Brice Chambard for your vibrant testimonies on the path of positive transformation.
We will remember in particular the quote shared by Emery Jacquillat, President of our Community and of Camif:
"As long as we don't commit, doubt reigns, the possibility of retracting remains and inefficiency always prevails. The moment we fully commit ourselves, providence also sets in. Anything you can do or dream of doing, you can undertake. Boldness contains genius, power and magic. Start now." Goethe.
It was also an opportunity to announce the launch of the AURA region antenna, supported by several companies in the region with Frannçoise Dany (EMLyon Business School) Sébastien Brochier (Palo IT) Régis Chomel de Varagnes (Mix-r) Pascale Levet (EMLyon) and Isabelle Grosmaitre (Goodness&Co).