Goodness & Co is a new kind of change management consultancy platform, working with CEOs and leaders to shift purpose into value.
We serve organizations on a mission, in their transformation for positive impact in society. We help leaders embracing purpose and sustainability as a competitive advantage. We help organizations in their vision, sustainability policies, actions and governance to win. We make the movement happen, harnessing the power of people around you, with employees, partners and stakeholders. Time is now for business to be purposeful.
We are an "Entreprise à Mission", defined as a company whose social and environmental objectives are aligned with its purpose. Encouraging business models to address social and environmental challenges. Promoting synergies between economic performance and social & environmental progress. Fostering more collaborative & inclusive governance to best engage the power of people in the transformation.
We are business
leaders passionate
about business as a force for good.
we make goodness in business happen.
We are catalyst of change,
unleash the power of people and collective to drive positive change.
The values
we share
with our clients,
partners and allies
There can only
be ONE agenda
Doing good to society is good business.
It is an integrated business agenda.
Believe in the power of people,
craving for the change to happen.
Invent new ways of doing business,
think Big, start small, scale fast.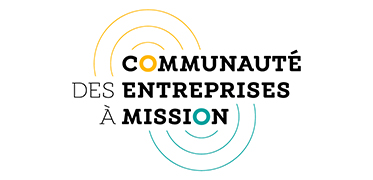 La Communauté des Entreprises à Mission
"The purpose-driven business community is the reference community of entrepreneurs, managers, researchers, experts, shareholders and employees who, by sharing their thoughts and experiences, contribute to its growth and to the creation of a positive impact for society. We are working with partners, such as Goodness & Co, our AURA regional ambassador, to advance together on this path."
Emery Jacquillat, Chairman Communauté des Entreprises à Mission.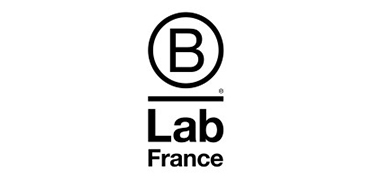 B Lab France
"B Corp is a progressive movement aiming to transform the economy, so that it benefits both people and planet. We work hand in hand with leaders and organizations such as Goodness&Co."
Augustin Boulot, Executive Director B Lab France.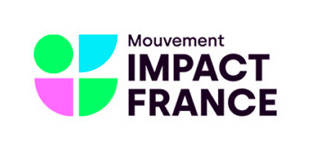 Le Mouvement Impact France
"We embody another way of doing business, with ecological and social impact at the heart of our concerns. We count among our membership businesses such as Goodness&Co who support leaders to transform their model and use their leadership voice for change".
Eva Sadoun, Co-founder Mouvement Impact France.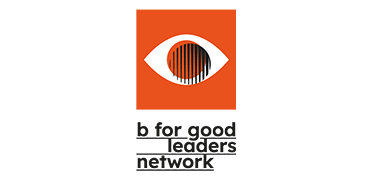 B For Good Leaders Network
"We unite business leaders to collectively shifting markets, paradigms and behaviors for a better world and Isabelle Grosmaitre is one of our stewards. We will build strong network of 30 000 entrepreneurial leaders to accelerate the transition towards a regenerative economy."
Marcello Palazzi, Co-founder of B For Good Leaders network and Global Ambassador of B Lab.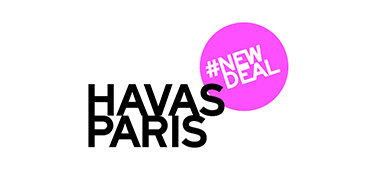 Havas Paris - #New Deal
"With #NEWDEAL, Havas Paris is positioning itself as a partner in the positive transformation of the French economy by creating a network of personalities and a space of inspiration around ideas, practices and leaders who participate in making the company a place of performance AND positive impact. Goodness & Co is our partner on governance issues, it defines purpose as a true strategic compass and helps our clients move from words to action."
Nicolas Narcisse, Vice President Havas Paris.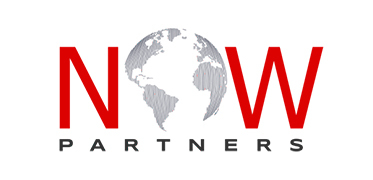 NOW Partners
"Together we accelerate economic evolution to regenerate people and planet. We count Goodness&Co among our partners with Isabelle Grosmaitre and Noelia Souque Caldato."
Walter Link, Co-founder NOW Partners.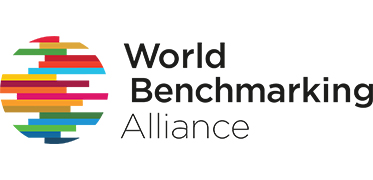 World Benchmarking Alliance
"Is your business serious about driving impactful change but in need of translating it's vision to policies, governance and actions? Get in touch with Goodness&Co, a new kind of change management consultancy platform, making progress in business happen and founded by the amazing Isabelle Grosmaitre."
Viktoria de Bourbon de Parme, Food and Agriculture Transformation Lead, World Benchmarking Alliance.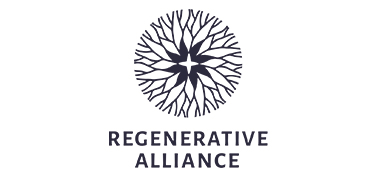 Regenerative Alliance
"The Regenarative Alliance serves a peer-based community of leaders striving together to accelerate the shift towards a regenerative economy. We welcome the support of purpose led organizations who share the mission of accelerating the shift towards the regenerative leadership & entrepreneurship. Isabelle Grosmaitre is a member of our leadership cercle."
Christophe Fauconnier, Co-Founder of the Regenerative Alliance.
As a catalyst of change, GOODNESS & CO teams up with partners and friends based on the geographies and skills needed to set the project for success. We involve allies and experts in the journey of purpose in business, joining forces with leading recognized experts in sustainability, social business, circular economy, impact investment, system transformation, strategy and innovation, behavior change, health and wellbeing, and open innovation.
We are part of an ecosystem of businesses on a mission to create positive impact and better futures.
Our adventure is made of great encounters that created our vision, convictions and ways of working.
Goodness & Co is built on a conviction.
A conviction that COVID 19 was a turning point of a profound disruption in our society. After more than 20 years+ in businesses contributing to better futures, leading transformation from within, developing strategies and actions to drive change, we decided that conscious leaders were becoming a movement, not a niche.
The next generation wants to play a more activist role. Consumers are looking for brands that are doing good. Employees care about their company behaviors and societal impact. COVID 19 feels like an alarm bell for all. It can and must be a turning point in history. Companies had no other choice than to reinvent their model and to ensure their contribution to society.
Time is now for business to be purposeful. Time is about action. This is how Goodness & Co was created, to help organizations build better futures.
Founder
Isabelle Grosmaitre
Isabelle believes a better future is possible and founds a new kind of change management consultancy to make goodness in business happen. Enthusiastic Leader transforming business as a force for good from within– in pharma, insurance and food industries, with P&L operational responsibilities and CEOs support for positive impact.
As former Catalyst @ DANONE, Isabelle served the strategic transformation of the company, with employees & partners, turning purpose into value. Isabelle also co-chaired @ CONSUMER GOODS FORUM, a CEO lead organization, being instrumental in creating an industry-wide movement towards the SDGs for healthier lives.
Isabelle started in family-owned businesses, joined @BOIRON with the role of Marketing & Healthcare Director, embracing purposeful business that led to significant growth. Isabelle was later appointed Executive Director @APRIL where she developed her ability to bring people together setting a worldwide network of entrepreneurs through starts ups and acquisitions.
Advocate of the B Corp movement, Isabelle is bringing head and heart to build the path forward. Nominated as Top 25 Doers and Shakers in demonstrating how the consumer goods industry can become a purpose driven actor. Isabelle also serves as the Vice President of International Women Forum (IWF) in her region to promote women in leadership.
What if pursuing profitable growth and societal outcomes at
the same time was a learning journey?
You want to join
the adventure? 
We are looking for leaders that share the same dream and values.