PUBLISHED 05/2022
EVENT

- PRESENTING AT SMART IMPACT: GENERATION GLASGOW, TOWARDS A MORE SUSTAINABLE TRANSFORMATION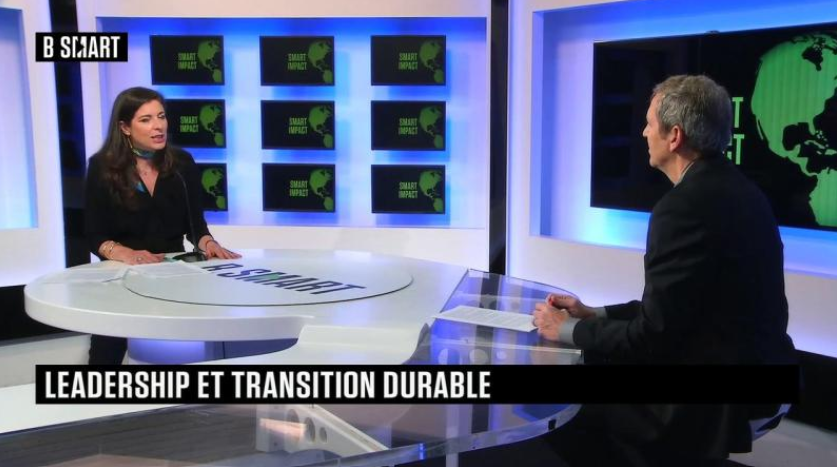 Generation Glasgow, towards a more sustainable transformation
On Monday 9 May, Isabelle Grosmaitre was invited on the Smart Impact TV show to introduce Generation Glasgow together with Rose Ollivier from The Boson Project and Anne Désérable, Managing Director of Quantis France.
While corporate commitments to tackle climate change continue to grow, the considerable structural, cultural, and operational challenges that leaders face in implementing sustainability programs are often overlooked. Business transformation hasn't taken place at the necessary speed and scale: there is a gap between words and actions; commitments and reality.
Therefore, The Boson Project, Goodness & Co and Quantis have launched Generation Glasgow, a collective of courageous leaders engaged to address the barriers to this transformation.
Generation Glasgow engage with courageous CEOs and leaders to understand the existing gap in their vision, challenges and obstacles to overcome. Today, 32 leaders have joined Generation Glasgow: they represent 300 billion € in turnover.
The Courage Manifesto was born, gathering the testimonies of our 32 courageous leaders. Its purpose is to spread the spark of courage that will be instrumental for change, to break out the cycle of inaction, start a movement and inspire others to take action.
Different taskforces will now work together to tackle these barriers.
"We have a decade to be bold and reinvent our business models and our practices. But this transition is not easy, and one thing is certain: there will be no transformation without the courage of the leaders."
Many thanks to Thomas Hugues for hosting this show and to all our courageous leaders at Generation Glasgow.
Listen to the program: https://www.bsmart.fr/video/13622-smart-impact-partie-09-mai-2022