PUBLISHED 01/2022
BLOG

- A GREAT FIRST: ASVEL FEMININ ADOPTS THE STATUS OF ENTREPRISE À MISSION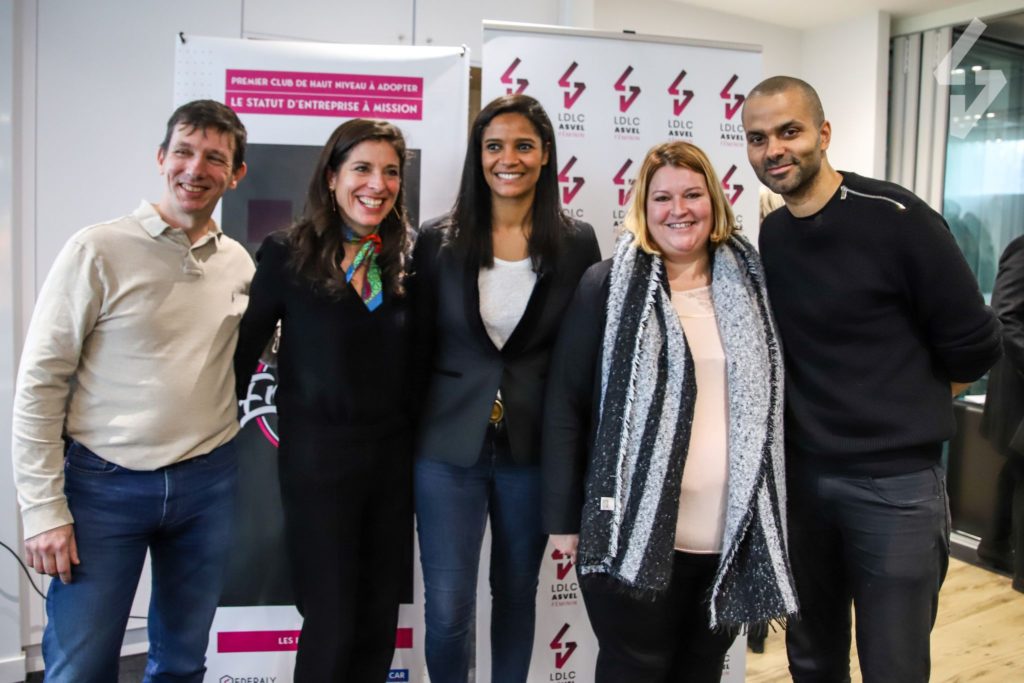 LDLC ASVEL Féminin officially becomes the first premium sports club to adopt the status of 'Entreprise à mission' or purpose-driven organization. With the adoption of this status and the inclusion of a purpose (raison d'être) in its statutes with social & environmental goals, the club wishes to take its societal commitments to a new dimension and to create a virtuous model as a club with a mission.
LDLC ASVEL Féminin puts its passion at the service of society so that every little girl, every woman, can realize her dreams and become the captain of her life.
Proud of its associative history that began 70 years ago, LDLC ASVEL Féminin has developed very quickly since the arrival of the duo Tony PARKER AND Marie-Sophie OBAMA. Champion of France in 2019, the club wants to continue to grow and give life to their ambitions that are not only on the field but also outside
AN EMBODIMENT OF THE WILL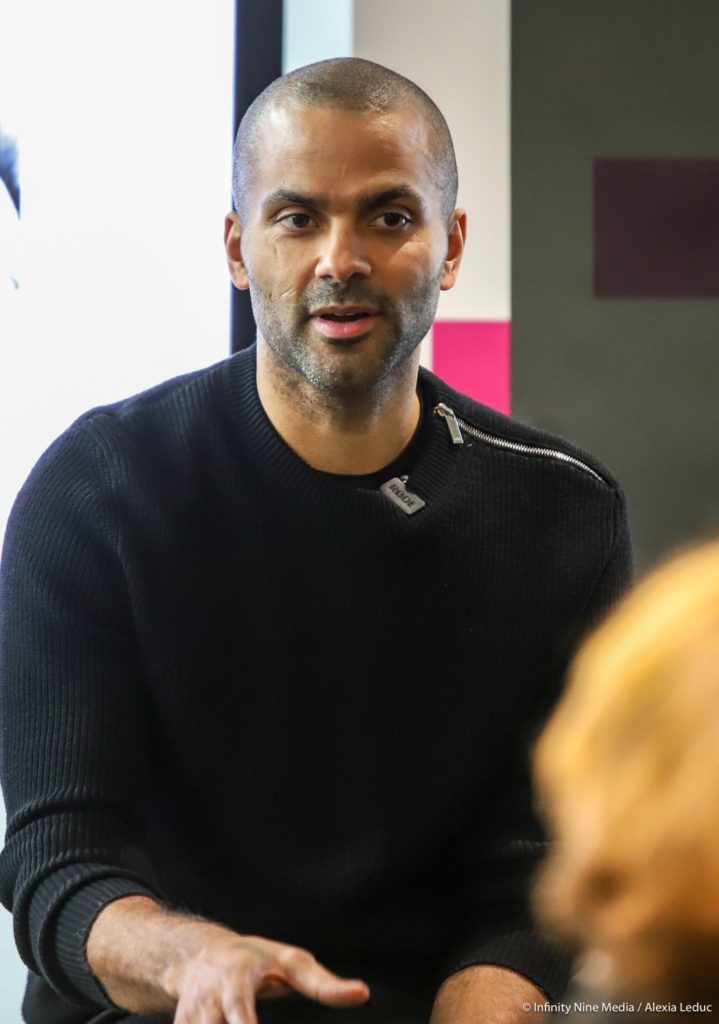 Tony Parker, President of the club "We want to build a unique club, which is not only concerned with sporting performance but also with having an impact in our society. I am very excited to see the difference we can make by supporting women. We want every woman, every little girl, to gain confidence in herself to go as far as possible."
The club of Tony PARKER and Marie-Sophie OBAMA wants to allow sports to unleash its full power by becoming an actor in the transformation of society. By pushing the boundaries of professional sport, the club wants to be a reference in terms of civic engagement and the accomplishments of women.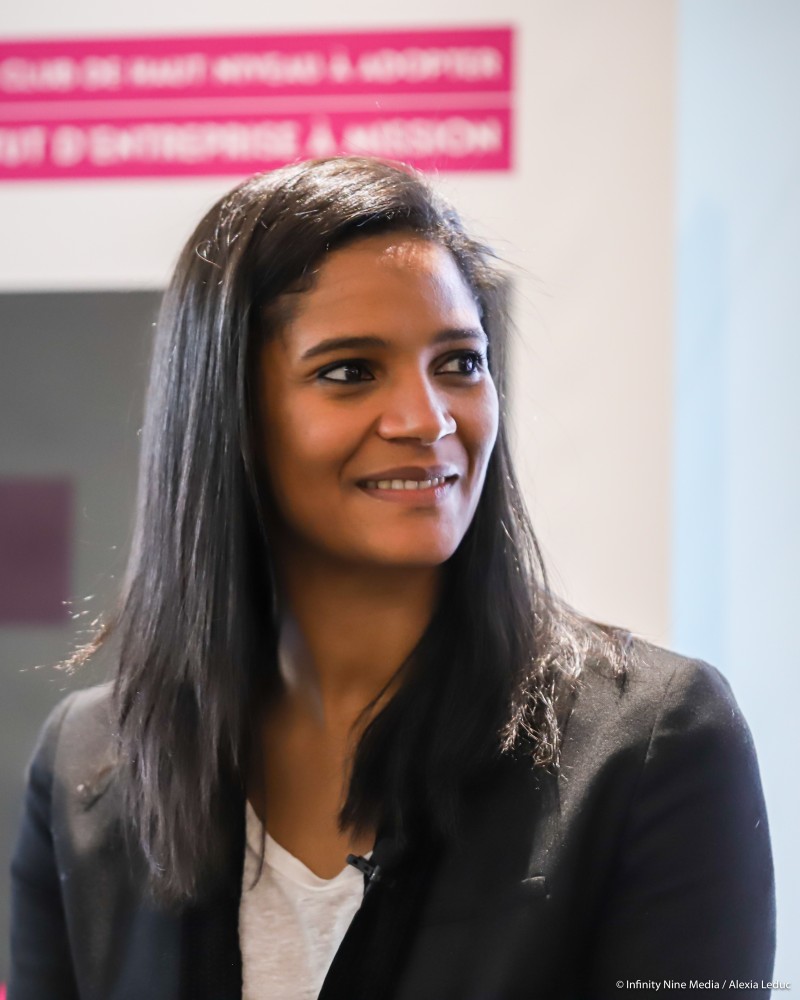 Marie-Sophie Obama, Deputy President, "Very early on, we wanted to take this sporting ambition off the field and follow through on our convictions. It was important for us to materialize our commitment and inscribe it in our DNA. We want to support women to give them the keys to fulfilment."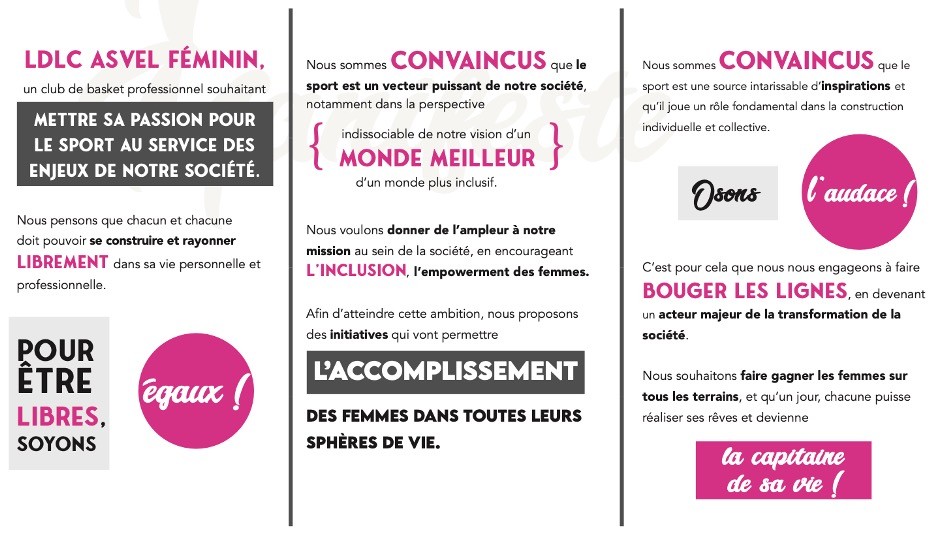 THEIR SOCIAL COMMITMENTS
The club's societal commitment objectives are now on an equal footing with their sporting objectives:
BOOST WOMEN'S EMPOWERMENT. Commit to the achievements of women in society by supporting and implementing initiatives that combat stereotypes, value individuality, so that everyone can live and dream according to their own convictions.
GROWING THROUGH SPORTS. Bring the values of sports, diversity, and basketball to as many people as possible, and put it at the service of education for the youth. Promoting inclusion through sports in schools and disadvantaged neighbourhoods.
ENGAGE OUR ECOSYSTEM. We are uniting our partners, public and private actors, and civil society to build together a more inclusive approach. Create a movement within our territory to make women succeed in all domains.
TO BE A CREATOR OF SOCIAL TIES. Bring together our values and our club project to encourage the diversity of identities and unite enthusiasts. We want to put our passion at the service of the solidarity of all generations.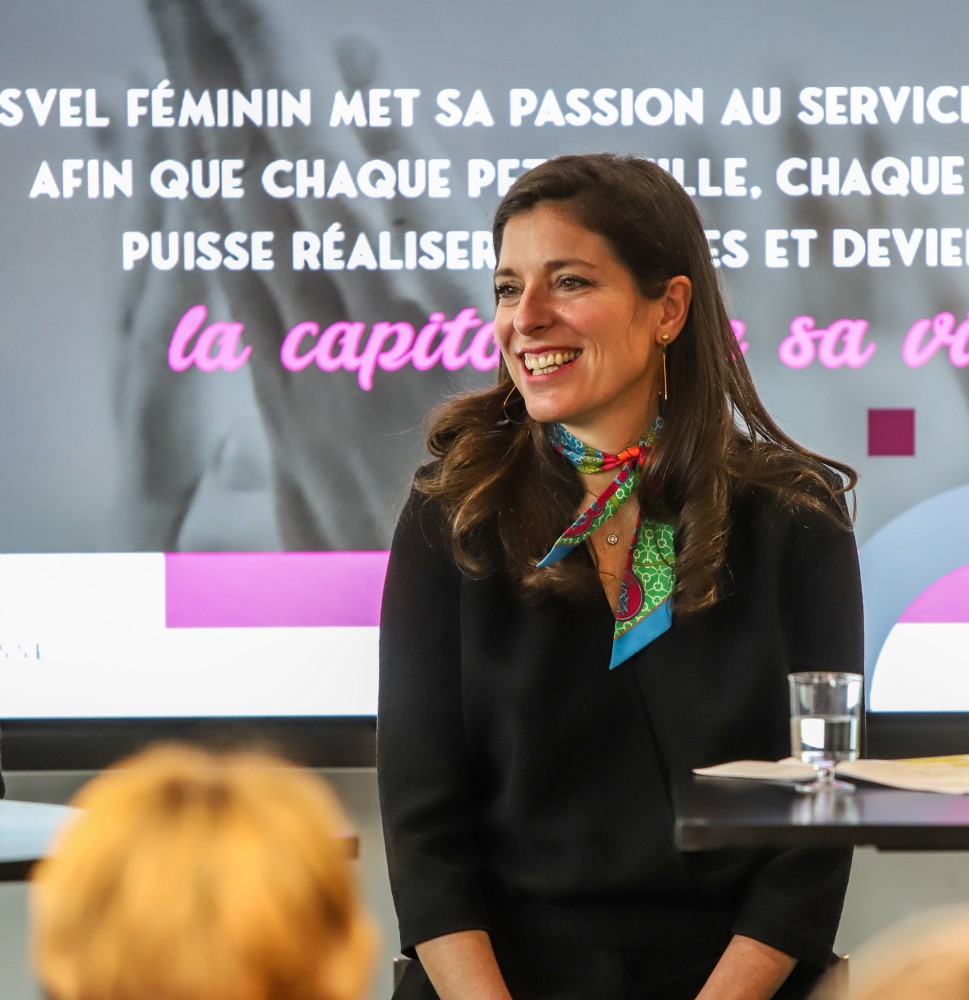 "We are fortunate to have leaders like Tony and Marie-Sophie who are driven by their desire for a better world. I am very proud to accompany this team at a time when a top-level club adopts the status of Entreprise à mission. It is a big family, with their ecosystem, partners, the region and all their stakeholders, and it is together that we can make it happen."